This is too good not to share with you guys. Olympus has a rebate going right now with $100 off the OMD and $150 off most of their lenses. You can combine these offers and go with three lenses max making it a total of $550 off maximum. Here's the .pdf of the form:
http://www.bhphotovideo.com/FrameWor...-M5-Lenses.pdf
Here's a list of the MFT lenses that this works with: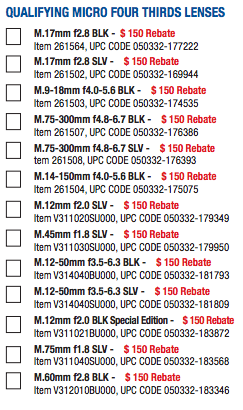 basically, this means you can get a 45mm 1.8 for $250!!!
http://www.bhphotovideo.com/c/produc...6000/KBID/6913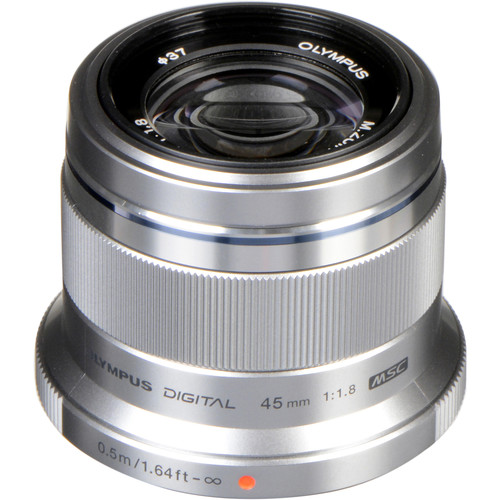 use this link to get to B&H to help NSOP via affiliate sales!!!:
http://www.bhphotovideo.com/?BI=6000&KW=&KBID=6913